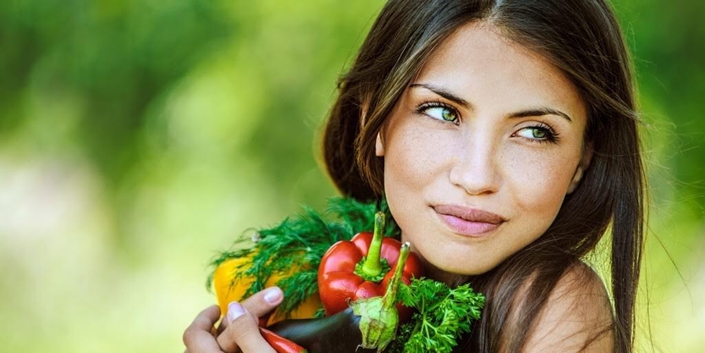 The Heart of Transformation
Revealing The Best of Focus & Nutrition So You Can End Stress and Struggle Forever and Live The Life You Really Want
Watch Promo
Enroll in Course
The Heart of Transformation LIVE 8 Week Group Course
Starting THIS Monday, July 8th 7pm EST
$997 LIVE course + almost $3,000 bonuses for ONLY
a single payment of $297 or join course with $99
*course is limited to ONLY 10 people so act NOW!
FREE Course Master Classes Below
Watch Videos or Listen to Audio Only Versions!
Take Advantage NOW! FREE Access to Master Classes Ends THIS SATURDAY!
LIVE 8 Week Group Course Starts Monday, July 8th 7pm EST

Are you working hard with work, in your relationships or even spiritually to create the

life

you want but still feeling off and getting pulled down by distraction, stress or struggle?
What if you could experience more ease, fun and fulfillment in your life on every level with simple shifts of; how you eat, how you focus and how you live with your own heart?
How would your

life

change and play out if ever-growing ease, fun and fulfillment became your new normal? How would your relationships, your experience with money or your family

life

change?
Who would you be and how would you FEEL if you were at your best most of the time?
In your journey through The Heart of Transformation Transformational Life Coach, Sadhu Singh, and Master Nutritionist, Judah Veitel will lead you through key shifts in focus and nutrition that will help you quickly detox your distractions, cut through all the noise and overwhelm of your life so you can feel better emotionally, gain greater focus on what's really important for you and live an inspired healthy life of more meaning, purpose and fun.
The most life changing skills and results you'll get from The Heart of Transformation is what the science of the new field of Neuro-Cardiology has revealed to be the greatest tool for transformation & empowerment of the human experience ...on demand access to and mastery of the power of your own heart.
FREE Course Master Classes Below!

Course Curriculum
FREE Master Classes- (just click Preview Button)
Available in days
days after you enroll
Week 1: Our Journey Begins!
Available in days
days after you enroll
Week 2: The Power of Your Presence
Available in days
days after you enroll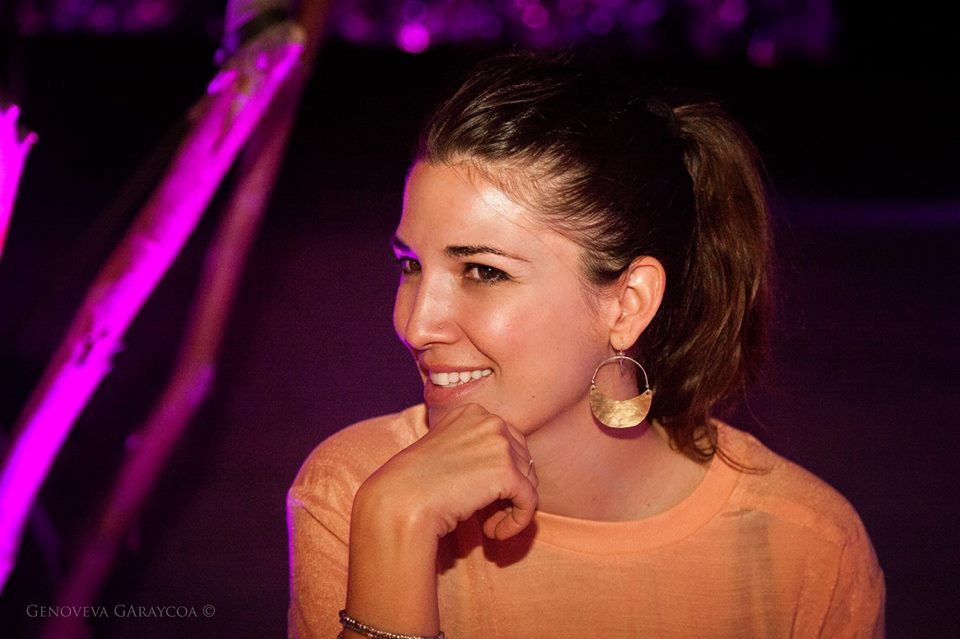 "This course helped me remove the many barriers that kept me from manifesting the life of my dreams.
If you are feeling stuck in any area of your life, this course will help you achieve your life goals with simple tools and meditations that have been crafted by an amazing master, Sadhu Singh."
Mary Segura, Acupuncturist & Conscious Mom
Have your ever had the experience of looking for your car keys to go somewhere but you couldn't go anywhere or move forward until you found your keys?
Remember how frantic & frustrated you got looking & looking, wanting to go so badly but being stuck because you didn't have your keys and then realizing they were in your hand or pocket or purse the whole time?
The keys to end stress & struggle forever and wildly excel at virtually anything you choose are now and have always been right there inside you.
Being too busy, too bored, too distracted or too hurt will NEVER stop you again!
You've come across the leading edge and glimpse into the future of the profound transformation that is truly possible for human beings with the right focus.
The Heart of Transformation LIVE 8 Week Group Course is your golden opportunity for you to have the perfect tools, support & skill sharpening to master the essential keys of focus, nutrition and your heart so you can end your habits of distraction & struggle forever and excel at anything you choose for the rest of your life.
It's time for you to FIND, FEEL and LIVE the best version of yourself and manifest the ideal life & future you choose.
During this course and from now on you're going to learn how to maximize the best of your focus, your nutrition and the powers of your heart to:
Master the 3 Keys of Ultimate Fulfillment:
1. Harnessing The Power of Being More Present
Right from the beginning, you'll easily learn the most effective focus and meditation technique available to overcome your challenges and increase your greatest strengths- physically, mentally & emotionally. You'll learn how to access this power in as little as 3 minutes anytime, anywhere and we'll build on this skill together for the rest of the course.
You're also going to get the "7 Greatest Secrets" of focus and brain power that the highest achievers in the world use to stay on top of their game and avoid distraction, frustration and struggle.
2. Harnessing The Power of Your Personal Purpose
When you're "Living On Purpose", you're spending your time doing the things that you love most in life (whether your family and friends understand/agree with you or not). You'll uncover and learn how to tap the well of your greatest personal power of inner-strength that will keep you inspired and pull you back on track quickly whenever you wobble in life.
You're going to get crystal clear on your purpose in life (what inspires you the most to be your best) and get clear on how to use the power of that to drive your life instead of life driving you.
3. Harnessing The Power of Your Mission on Earth
You'll uncover and clarify why you're here and how your life can easily make a positive impact on others and make the world a better place. You're going to learn how having your mission in life clear is going to give you the greatest power you've ever had. You will learn how this is going to give your life meaning when you wake up everyday and how to use this power to take your life exactly where you want it and face the inevitable challenges of life without losing your way.
Master the 3 Keys of Inevitable Success:

1. Finding Your Focus
You'll learn how to get SUPER clear SUPER fast on EXACTLY where you want your life to go in your health, your relationships, your finances and your career and the best way to manifest what you want and you'll know how to repeat this anytime you want for the rest of your life.
2. The Art of Thriving More by Struggling Less
You'll learn the greatest skill anyone could ever have: how to navigate your emotions and your energy to clear any blocks, stay positive to attract and receive exactly what you want in life even in the face of challenges or set backs.
3. Feeling Your Focus Forward
You'll learn the single greatest technique and path that ALL of the world's truly successful people use to HAVE the exact life & future you prefer. AND you're going to change your life with this and NEVER look back or choose to stay stuck again.
AND You'll Master Your Optimal Nutrition Along the Way:

You'll learn:
How to identify the diet that's best for you personally
The most important thing you can do nutritionally to slow the aging process
How to stop having cravings for sugar and snacks permanently
How to reduce pain and inflammation just by changing your diet
The 4 R's of healing your gut and improving your overall health
Natural ways to improve digestion and eliminate GERD and acid reflux
The top dietary and nutritional supplement strategies for boosting brain performance and increasing mental stamina
The top 5 nutritional supplements to support your overall optimal health
Once you know how to focus on and nourish these keys inside & out through optimal nutrition and bring them through the power of your heart you will be unstoppable and your ultimate fulfillment and success in any area of your life is inevitable!

It's NOT that negative things will never happen to you after this course...
It's NOT that negative things won't challenge you anymore after this course...
IT IS, that after this course, you'll meet any future negativity and thrive through it with clear, predetermined focus & ease instead of getting drained in struggling or stalling in pain or fear.
During the course you'll be with many other people transforming their lives just like you who will also be bringing out your best and supporting your success along the way!
Through your live week by week connection & support with the conscious group experience and your personal one-on-one coaching with Sadhu & Judah you'll maximize life changing results & transformation that you'll see & feel immediately and easily deepen over your lifetime.
The Heart of Transformation is your calling to learn the clarity & skills to be the master of your own life & destiny AND become an example or even a teacher of these skills for others.
LIVE 8 Week Group Course Starts Monday, July 8th 7pm EST
What You'll Receive During The Heart of Transformation LIVE 8 Week Group Course
Structure, support & inspiration through the exploration and manifestation of your highest potential is everything and Sadhu & Judah are so honored & excited to be there with you and there for you.
Just imagine yourself going through this amazing LIVE course with your own personal Transformational Life Coach AND your own personal Master Nutritionist!
Your Heart of Transformation LIVE Course Includes:
8 LIVE group mastermind classes led by Sadhu & Judah every week throughout the course
LIVE group connection, interaction & support to help you stay inspired and get the most from the course and yourself
Video & audio recordings of all 8 weekly class masterminds uploaded weekly into your course portal
VIP Members Only access to Focused U Master's Circle Secret Facebook Group
Personal and group challenges throughout the course for more connection, fun & motivation
Daily audio guided meditations for morning & bedtime throughout the course
ALL course materials & resources (PDF reading & journaling documents, workbooks, etc)
Lifetime access to your Heart of Transformation online course portal
EXTRA BONUSES with Gold Level LIVE Group Course:
4 private one hour LIVE one-on-one life coaching calls with Sadhu AND 4 private one hour LIVE one-on-one nutritional coaching calls with Judah (in addition to your 8 live weekly group calls)

$2000 Value

VIP access to 3 hours of Sadhu's video/audio Master Classes on The 6 Keys to Ultimate Fulfillment & Inevitable Success

$297 Value

VIP access to Sadhu's Meditation For Masters Course & Audio Guided Meditations

$396 Value

VIP access to Sadhu's Master Your Chakras Guided Affirmations

$199 Value

Your more lovable life of ultimate fulfillment & inevitable success

Value- PRICELESS!
WOW, the total financial cost of this course and all it's features & bonuses is over $3,000!!
So, why are we making this course available to you for a fraction of that cost?
It's because we know the value of what you'll get and who you'll be after this course is SO beyond any amount of money.
AND we don't money blocks or anything else to get in your way of HAVING this golden opportunity!!!
Courses Included with Purchase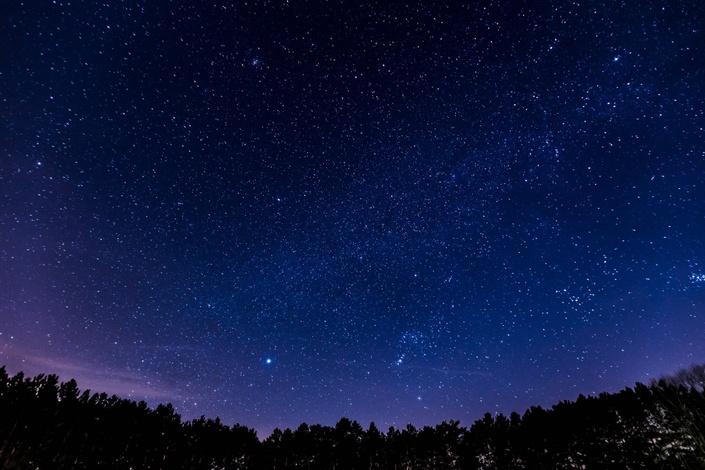 Meditation For Masters
Mastering Your Focus Is Mastering Your Life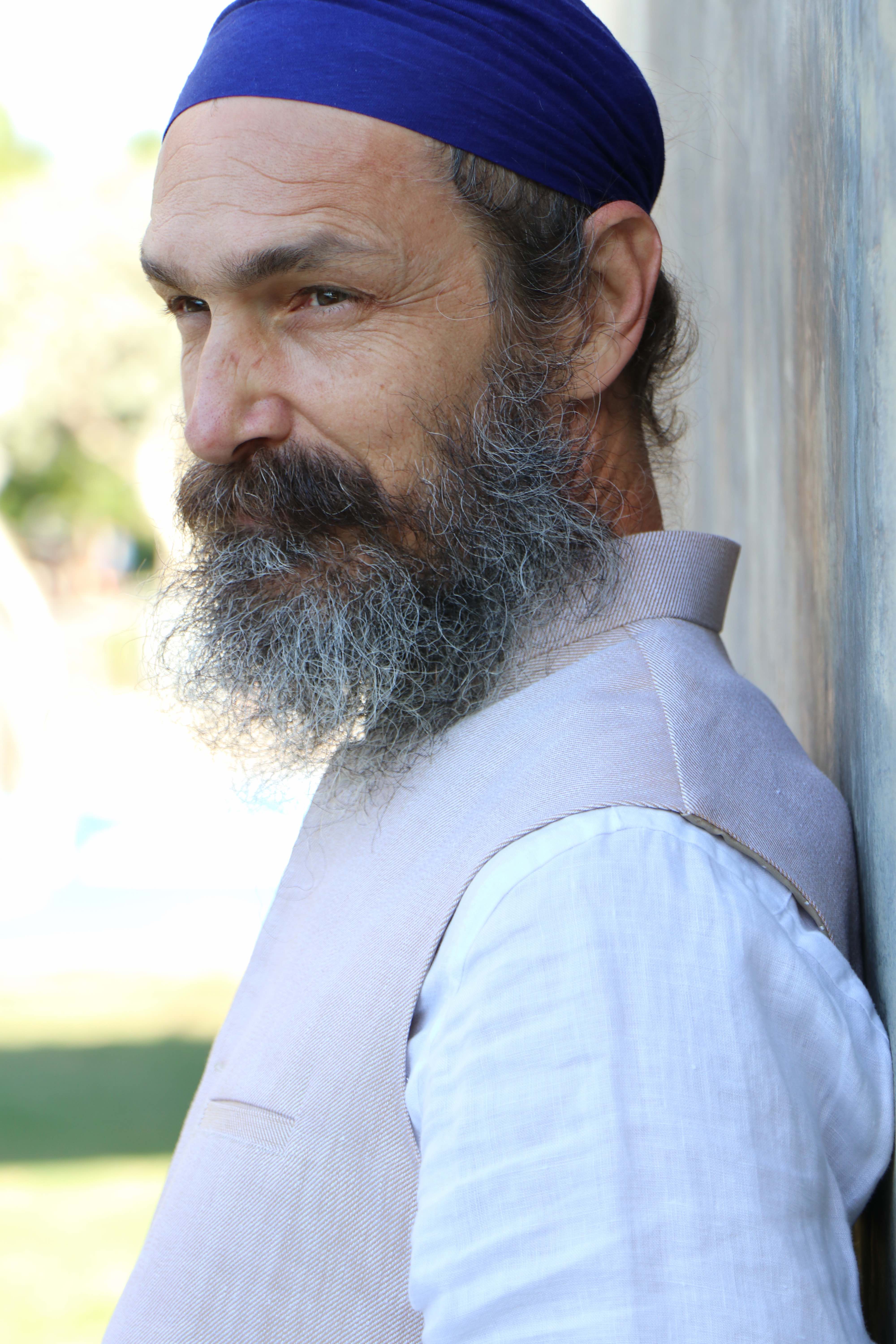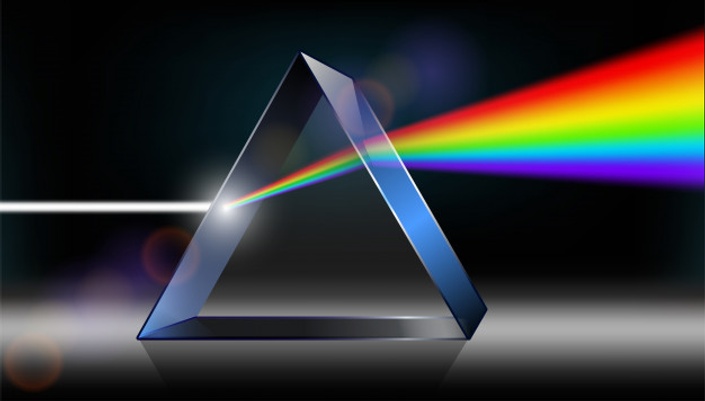 Master Your Chakras
The 8 Truths of Ultimate Fulfillment & Inevitable Success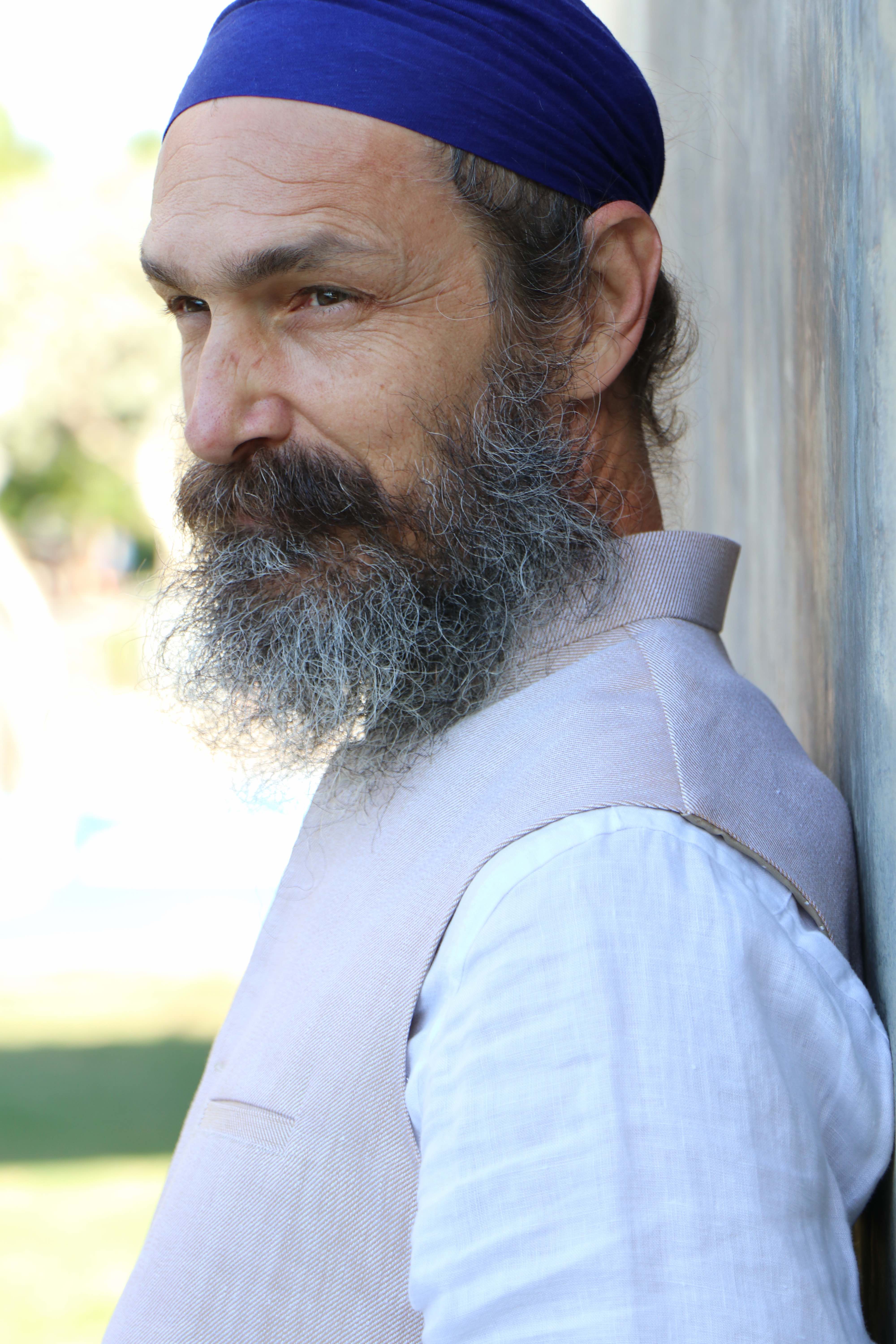 Original Price: $595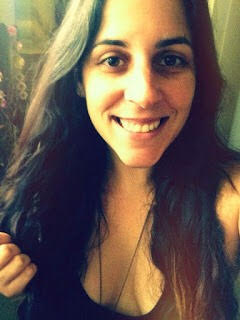 "This course is SO worth the time and money invested! It will change your view on yourself and how you affect your world and also how you will be able to attract the future you prefer. It allows you to have the tools to manifest that future into being.
What would you give to have that peace of mind? It's really worth everything."
Christy Silva, Bee Society Media
The Heart of Transformation LIVE 8 Week Group Course
$997 LIVE course + almost $3,000 bonuses for ONLY
a single payment of $297 or join course with $99
*course is limited to ONLY 10 people so act NOW!
Your Course Leaders & Personal Coaches: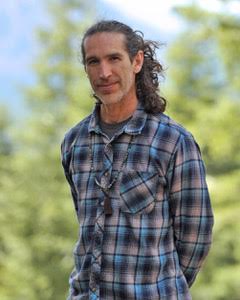 Judah Vietel
Nutritionist, HeartMath Mentor
For over 25 years Judah has been inspiring people to live into their highest potential through heart-centered nutrition that nourishes body, soul and spirit.
As a Nutritionist and HeartMath Mentor he combines sound nutritional concepts with the science of heart coherence to empower people to make healthier choices and develop new sustaining habits that inspire them to heal and transform their relationship with food and with life itself.
During Judah's career, he traveled throughout the US and Canada speaking and teaching on whole-food nutrition and worked as a clinical consultant for Healthcare practitioners incorporating nutritional medicine into their practices. He studied the principles of Functional and Biological medicines to gain deeper insight into the interconnectedness of the human physiology as a way to create effective protocols for foundational health issues such as gut dysfunction, nervous system disruptions, and hormonal imbalances. Judah's approach is truly wholistic and takes into consideration your physical, mental, emotional, and spiritual well-being.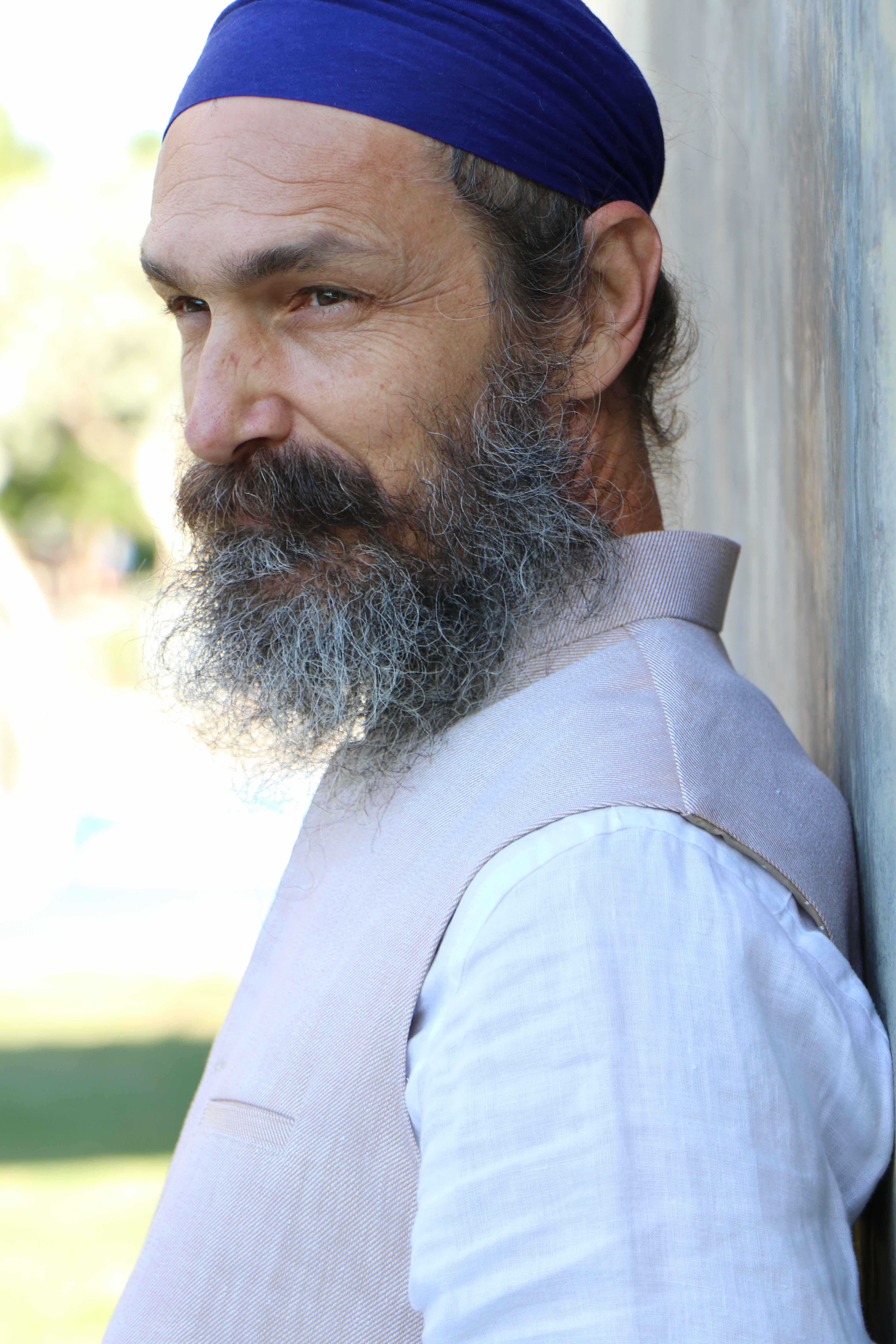 Sadhu Singh
Transformational Life Coach
Through 20 years of public teaching and private coaching Sadhu has been inspiring & empowering people to transform their negative habits, limiting beliefs and self sabotage so that they can find their best focus to live a more connected, healthy and meaningful life on every level. He guides entertainment celebrities, high level wealth management executives, professionals, artists, athletes, students to busy parents from all over the world to have a better life with themselves & with everyone around them.
He introduced meditation to special needs inner city children in downtown Los Angeles, public elementary school students & faculty in Miami and guided corporate meditation & wellness programs with The American Heart Association, Canyon Ranch and Merrill Lynch. He was featured in a Prime Time PBS Special about a group pilgrimage he led to the largest human gathering on Earth, India's Khumba Mela, and was a returning guest speaker for FOX TV's Health Watch.
Sadhu traveled internationally and as far as remote mountain monasteries of Tibet to learn in person with master meditation teachers and human potential leaders around the world such as the Creator of Mindfulness Meditation, John Kabit-Zinn, Deepak Chopra, Mooji, Yogi Bhajan and His Holiness The Dalai Lama.
Frequently Asked Questions
When does the course start and finish?
This amazing LIVE Group 8 Week Course starts Monday, July 8th at 7pm EST and meets every Thursdays after that from July 18th until August 29th.
How long do I have access to the course?
How does lifetime access sound? After enrolling, you have unlimited access to this course portal and ALL the resources in it for as long as you like - across any and all devices you own.
What if I am unhappy with the course?
We would never want you to be unhappy! If you are unsatisfied with your purchase, contact us in the first 30 days and we will give you a full refund.