Welcome to the 21 Day Focus Challenge!
The 3 week challenge to transform your distraction & frustration into a focused life of true freedom & success you really want.
Whether it's your health, relationships, finances/career, spiritual fulfillment or all of the above...
You're on a 21 day journey through 6 key shifts in your focus that could change EVERYTHING for you!
Anyone that loves the life they live and anyone that loves to wake up every morning to enjoy their freedom & success has only mastered one thing ...their own focus.

...not sleeping soundly or waking up clear & inspired, fighting with yourself inside your own head, not as healthy as you know you could be, having negative drama or challenges in your relationships or family, not doing the work you really love or making the money you really want?

Achieving success is a challenge but so is struggling.
Which do you prefer to focus on?

Einstein said "Genius is nothing more than continued attention."
Even if things are pretty good for you, what if your day to day experience of life could be even better on every level? Or much, much better on every level?
You kinda know your life could be way better but you're just not focused enough to follow through. Sometimes you do ...sometimes you don't.
This challenge walks you day by day through 6 simple key shifts in your focus to help you have...
more purpose, meaning & fun in your life ...more quality time for yourself or with your family ...better relationships ...more energy ...greater career success ...more financial freedom ...deeper spiritual connection ...and more fun.
All it takes for you to have it all is a shift in your focus!
Here's how you complete your challenge:
enroll in the challenge!
commit to at least 30 mins each day to focus on you (morning is best!)
grab a journal to write in during the challenge
listen to and/or read the short & sweet daily reflections & focus exercises in the challenge EVERYDAY for 21 days
do the 15 minute inspirational Ultimate Daily Guided Meditation each day (you can start using it NOW!) (access it as soon as you enroll in the challenge!)
Here's what you'll get during the challenge:
a daily gratitude practice (in your guided meditation)
a daily forgiveness practice (in your guided meditation)
a daily compassion practice (in your guided meditation)
a daily future visualization practice (in your guided meditation)
inspiration & reflection exercises to be more present, find your purpose & find your mission in life
inspiration & tools to master your life by mastering your mornings
inspiration & tools to clarify your most important life goals AND how to manifest them with more determined ease and less struggle or hard work
connection & support from Sadhu and lots of other awesome people doing the challenge with you!
Extra perks for you for even more connection, support & fun:
Over 3 hours of clear & inspiring tips for focus from 3 Master Class Videos included for the challenge
Access to join exclusive members only Focused U Facebook Group so you and everyone in the challenge can stay connected and supported through all your challenges & breakthroughs
A SURPRISE BONUS in the middle of the challenge (it's awesome!)
Here's what people are saying about the 21 Day Focus Challenge:
"This challenge has already improved my daily life! I have less "chatter" in my mind, less negative thoughts and It has inspired me to change my entire day."
"I struggle to stay grounded and "present" and this challenge has helped turn the tide. While I have a lot of work to do - I feel that I now have the tools to make lasting permanent changes!"
"I no longer emotionally eat, I no longer have a influx of negative thoughts swirling in my head and I no longer day dream about the past! I am able to cut bad thoughts out by continuing to focus on what I prefer!! Best advice ever!!"
"This challenge is life changing!! It's simple and yet deeply profound! Sometimes we all get trapped by the idea of needing "enlightenment" and as a result seek out astrology experts, tarot card, hypnotherapist, yoga etc - but this challenge really gets straight to a core "application" of principles to help you walk in alignment with your true self!! Which is my desire! Thank you!"
Okay, now jump in and find your focus! It's your turn. Here's to your ultimate fulfillment and inevitable success!
All Best In All Ways,
Sadhu
Class Curriculum
Your Challenge Welcome
Available in days
days after you enroll
Day 1 - Let's Go!
Available in days
days after you enroll
Day 2
Available in days
days after you enroll
Your Instructor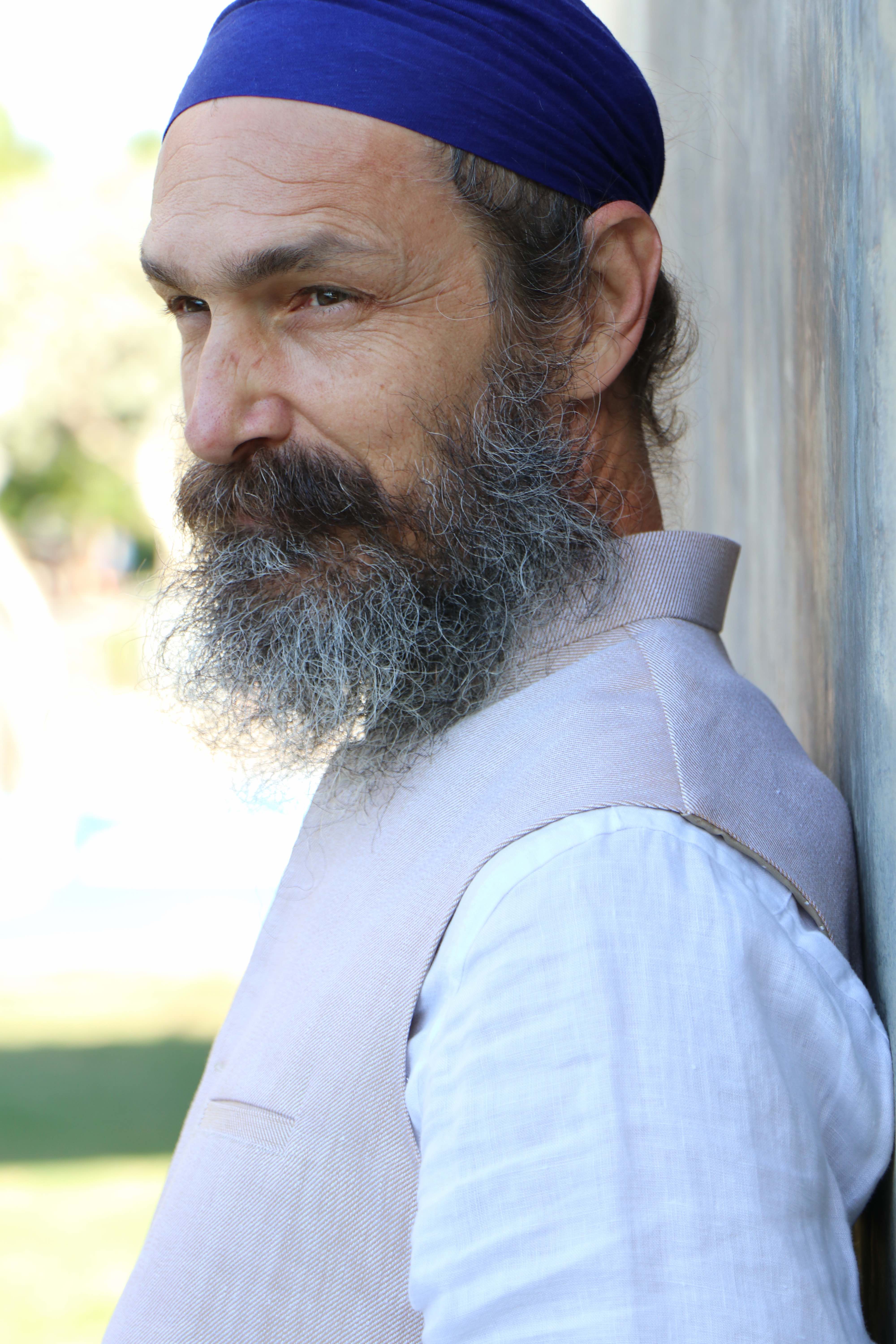 Hello, Sadhu here...
I'm so happy that you're reading this!
This means that there might be some way I could be of benefit to you in your life. I'm extremely grateful for this opportunity and I take every single connection very seriously. I truly want you to have the best life you can and I mean that. I put everything I can into all of my coaching & courses so that whoever invests their time, energy & resources to receive coaching with me or take one of my courses will have the highest value of transformation & impact in their life as possible.
For nearly 20 years, I have had the great honor of inspiring and guiding people to transform their negative habits of distracted focus, limiting beliefs and self sabotage so that they can thrive in a life of true freedom & success on their own terms.
I help people become more clear, become more healthy, experience more love in themselves & in all their relationships, attract more abundant success personally & professionally, attain more spiritual fulfillment and give back more to the world.

When someone is ready to find their main life focus and/or commit to the authentic personal transformation that is required for them to have the life they choose, my commitment is to be a source of support & inspiration. I deeply listen, I reflect back, I guide and I coach as best I can. My main focus is support, support, support and inspiration, inspiration, inspiration through thick & thin as long as it takes.
I journey people through the inspiring path of asking the right questions, building on the power of focused creative meditation & intentional action in their daily lives and help them integrate their transformation into a grounded, practical and sustainable daily life reality for both immediate impact and long lasting results over their lifetime.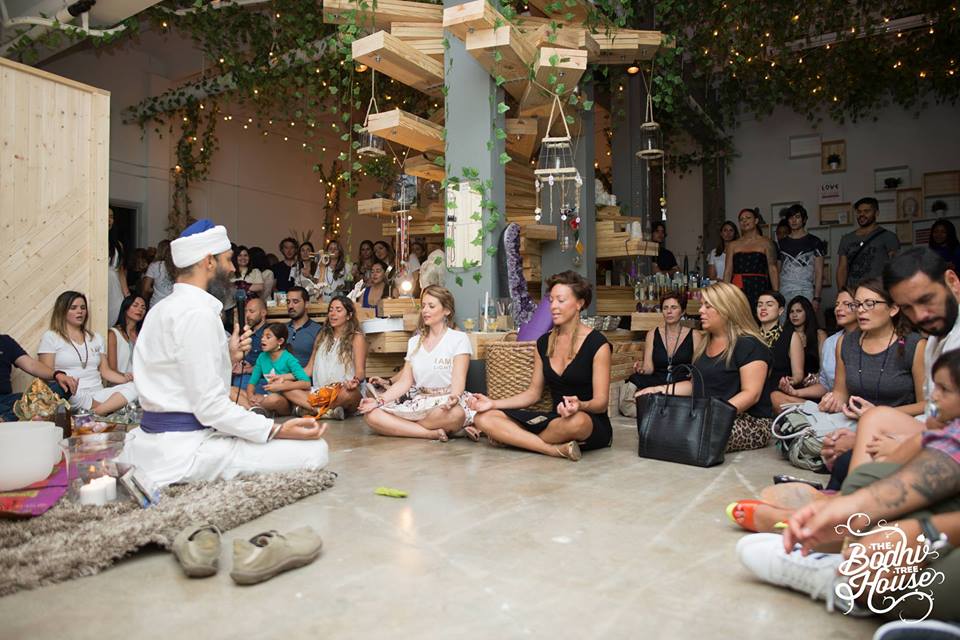 I am the founder of Focused U and creator of the 21 Days of Focus Challenge- a movement of education & support for struggle-free living that has evolved from my own 20 years plus of deep self exploration and extensive research of personal development with world class institutions & human potential leaders around the world.
Through over 20 years of public teaching and private coaching I have had the privilege of serving countless people to find their focus and live a more connected, healthy and meaningful life. I've helped everyday people from all over the world from entertainment celebrities, high level wealth management executives, professionals, artists, athletes, students to busy parents.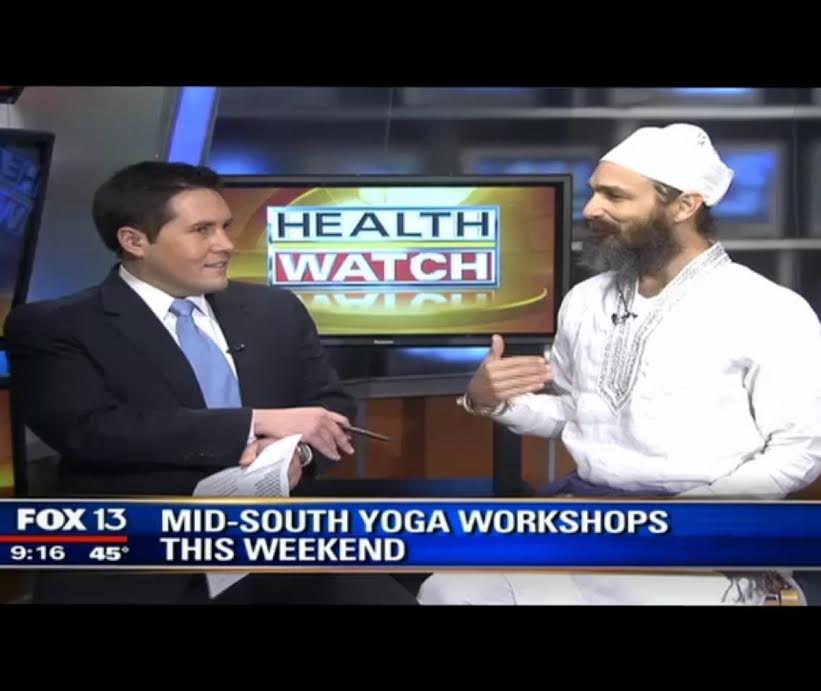 I've had the joy to introduce meditation to special needs inner city children, public elementary school students & faculty and I've guided corporate meditation & wellness programs with The American Heart Association, Canyon Ranch and Merrill Lynch. I was featured in a prime time PBS special about a group pilgrimage I led to the largest human gathering on Earth, India's Khumba Mela, and I was a returning guest speaker for FOX TV's Health Watch.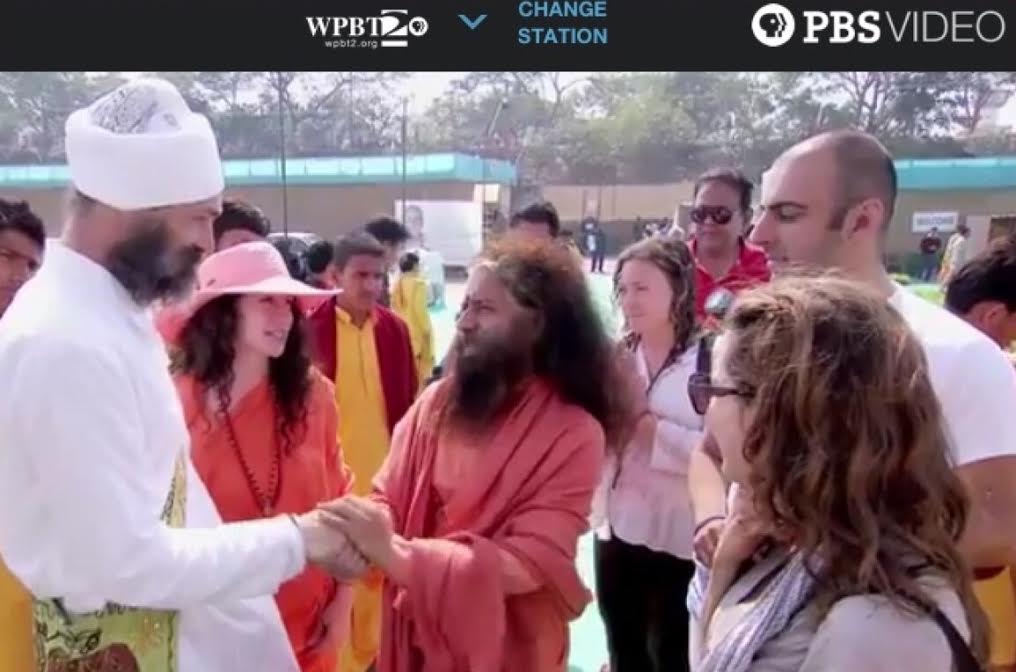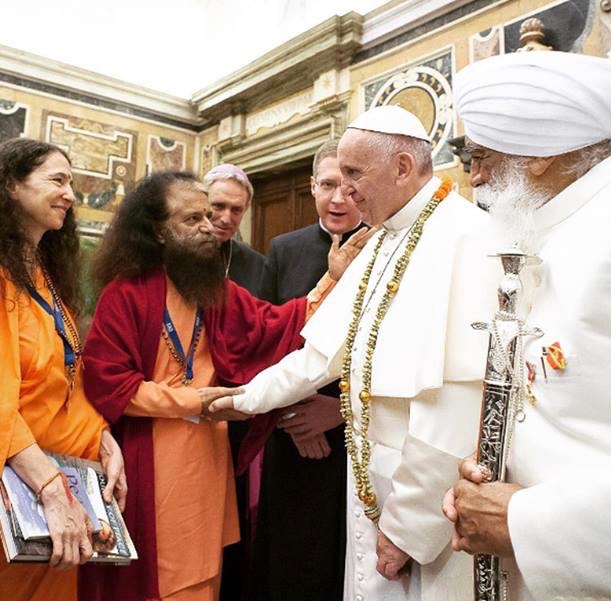 I've traveled internationally and as far as remote mountain monasteries of Tibet to learn in person with great teachers and leaders around the world such as the Creator of Mindfulness Meditation, John Kabit-Zinn, Deepak Chopra, Mooji, Yogi Bhajan and His Holiness The Dalai Lama.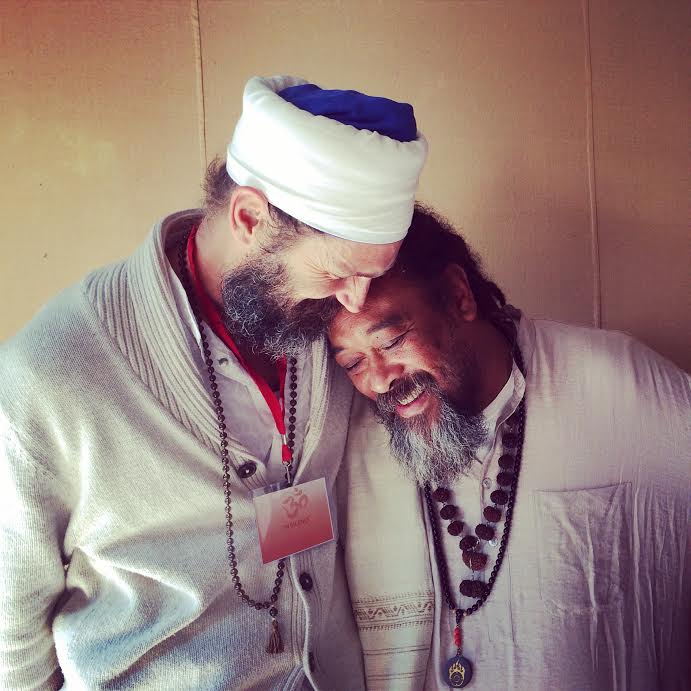 I live in the amazing Pacific Northwest with my incredible wife and our two awesome young boys.
My life has not always been as awesome as it sounds in my bio.
Believe me, I'm so grateful & jazzed with my life because when I was unfocused, troubled and more full of self sabotage and harm to others as a few people added together, I knew a misery & self sabotage that could have killed me and other people close to me many times over.
I know pain, I know fear, I know low self esteem and I know what living out of focus, without power and without clear direction feels like. I also know now after 20 years of DEEP learning and great mentorship in human development, yoga, meditation, spirituality and human potential that if I could overcome my wounded past, my destructive baggage and my limiting blocks to thrive with fulfillment & success in every area of my life, which gets better everyday, ANYONE can.
In fact, my MAIN focus and quest in life is to help you and as many people as possible feel the greatest transformation, know the deepest insight and live their greatest life possible with less draining struggle and in less time that it took me. This is what I put into all of my work and it's because I know everyone can have an amazing, fulfilled & successful life on every level if they choose to.
I want you to fly and I want you to fly high and fast! It will be work on your part, yes. But it will also be the greatest work you'll ever do because you and what you have to give to the world are so worth it!
All Best In All Ways,
Sadhu
Frequently Asked Questions
When does the challenge start and finish?
The challenge starts Monday morning, January 7th and ends on Monday, January 21st 2019. The challenge is 21 days and you'll receive a reminder email each of the 21 days.
How long do I have access to the challenge?
After enrolling, you have unlimited access to the challenge hub and materials until January 21st - across any and all devices you own. Once the challenge is finished the access closes BUT you'll still have access to the Ultimate Daily Guided Meditation and your permanent membership to the Focused U Facebook Group!