Heart Focus Empowerment
Quantum Leap Your Creative Potential, Emotional Intelligence and How You Manifest with The New Paradigm of Heart Intelligence
Heart Focus is truly the gift that keeps on giving!
This Empowerment has come your way through referral or invitation only ...enjoy.

Did You know?
You can achieve greater emotional freedom & emotional intelligence with heart focus than you can with many other personal development paths or meditation techniques?
AND much, much faster!
Did You know?
71% of Hiring Managers say that EQ is more important than IQ. EQ (Emotional Intelligence) is responsible for 58% of your job performance. 90% of top performers have high EQ.
AND people with a higher EQ MAKE MORE MONEY- an average of $29,000 MORE PER YEAR- than people with lower EQ.
Did You know?
If you haven't learned meditation yet or find meditation difficult or boring to stick to ...heart focus is simple to learn and totally tailored to you.
AND more effective in less time than most meditation or focus techniques.
Did You know?
If you do have a regular meditation practice integrating heart focus can very rapidly improve your benefits.
AND very deeply accelerate greater results in every area of your life.
How would your life improve and uplift the people you love the most if you could:

rapidly clear your fears, self-doubt and other repetitive & limiting beliefs or negative patterns
sleep more soundly and wake up feeling better physically and more mentally focused & inspired everyday
increase your emotional intelligence within yourself and connect more deeply in all your current & future relationships
manifest more of what you really want in all areas of your life with less stress & struggle
Your Heart of Focus Empowerment is a one-on-one life clarity session that will guide you on how to access & integrate "heart focus" to optimize and accelerate your life's potential on every level.
Here's Exactly What You'll Receive During Heart Focus Empowerment Session:
Clarify Your Ideal Personal, Professional & Spiritual Life Goals & Path
Access The Greatest Focus & Power Within Yourself to Clear Hidden Blocks, Remove Limiting Beliefs and Release Patterns of Struggle & Stress
See Your Clear Next Steps

to More Consistent Inspiration, Power & Purpose in Your Life
Walk Away With One of The Most Powerful Focus

Techniques You Might Ever Learn or Use
AND You'll Receive Your Own Personal Audio Recording of Your Session
Your Heart Intelligence Journey
Your Focus Empowerment Session
Available in days
days after you enroll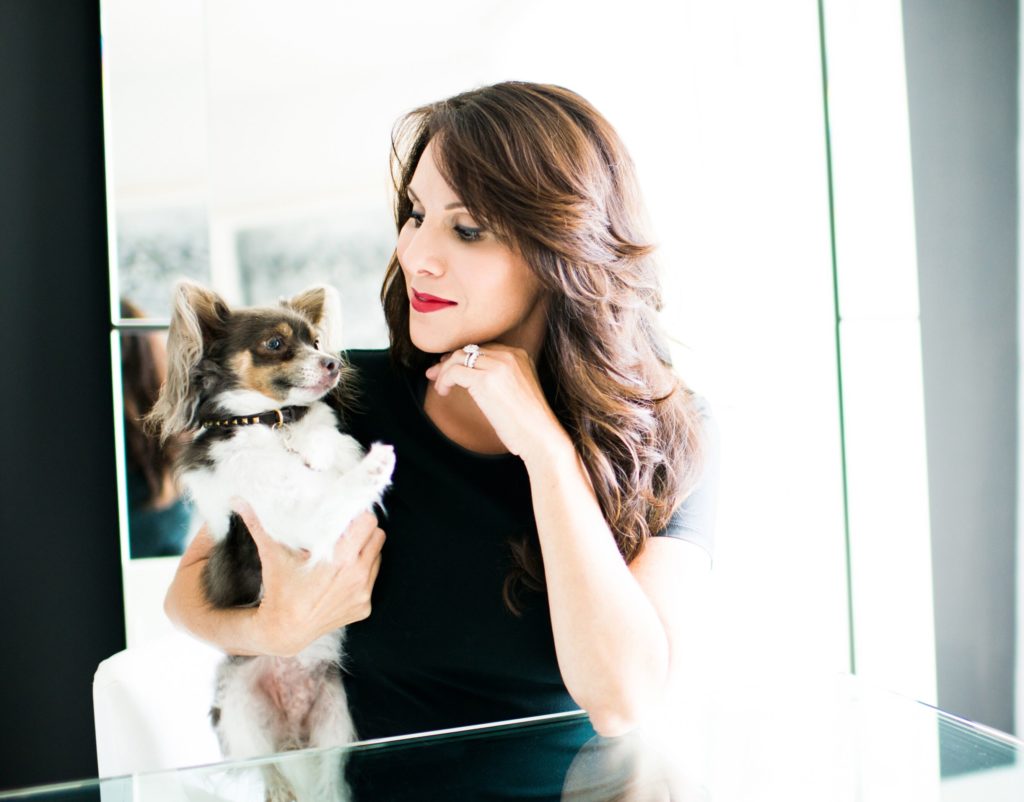 "Working with Sadhu helped me find a focus that led me to greater depth, understanding and appreciation of my life and purpose. It often takes a gentle, but powerful guide to get us where we need to be. He is that guide."
- Amy Zakarin, Zakarin Martinez Public Relations
"I am extremely excited about the possibilities for me..."



"...it's his ability to listen and reflect back on a very high conscious awareness of what my needs are and how I can achieve my life's map, direction, goals and aspirations."

"I could'nt be happier with this partnership; a life coach who has passion, commitment and experience. What more could you ask for?"
-Andy R, Arabel Fine Silk & Linen, Miami USA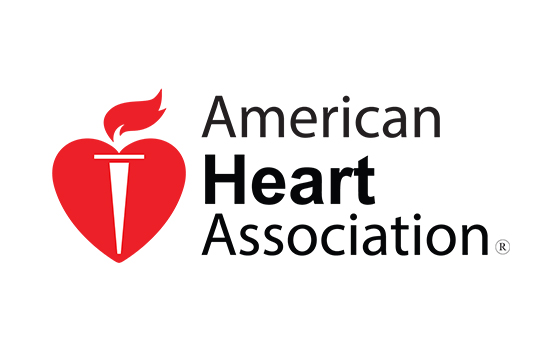 "Sadhu's guided meditation session played an important role in the education & inspiration of the more than 100 women present. Thank you for providing our guests with an incredible experience of connection & focus at our Go Red for Women Event."
- Executive Event Director, The American Heart Association
Explore the neuroscience of the heart focus you'll learn in your one-on-one personalized empowerment.
*See videos below.
Your Heart Intelligence Journey
Your Focus Empowerment Session
Available in days
days after you enroll
Your Focused U Heart Intelligence Guide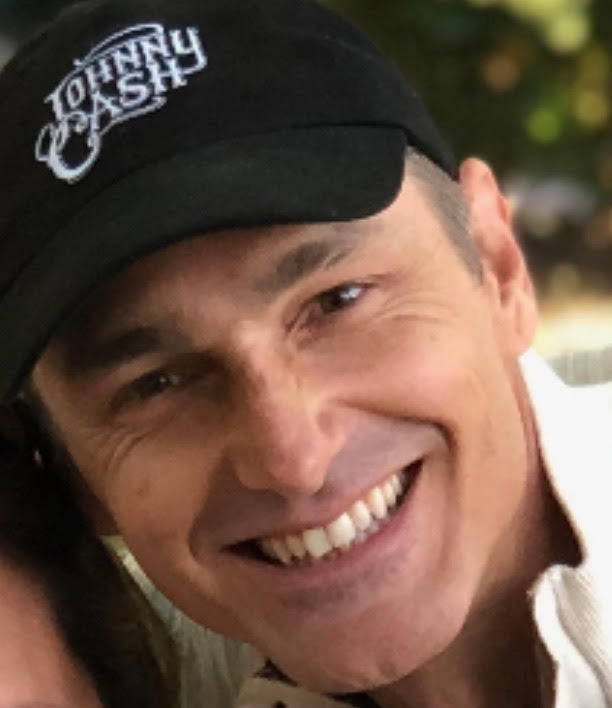 Hello, Sadhu here, Creator of Focused U & Lead Heart Intelligence Ambassador.

I'm on a mission to inspire humanity to know the power of our heart!
The most successful people and leading organizations of the future will be masters of emotional intelligence and masters of the intelligence of knowing how to focus, create & work smarter, NOT harder, to have the life and results they deeply desire the most. The one greatest skill or paradigm that reveals & refines any and ALL of the skills or paradigms required for true fulfillment & success, of any individual or any organization, is the new paradigm of Heart Intelligence.
If there is one thing that virtually guarantees a quantum leap of day to day life experience and greater results on every level for any one person or group, big or small, it is Heart Intelligence.
I want you and as many people as possible to not only know what "heart intelligence" is ...I want you to know how to use it to transform your life as deeply and as quickly as you can because I KNOW you can!
I help inspired people & organizations rapidly quantum leap their creative potential, EQ and all-level life results through the new paradigm of Heart Intelligence.
With over 20 years of public teaching and private coaching experience I've been guiding people from all over the world from entertainment celebrities, high level wealth management executives, professionals, artists, athletes, students to busy parents.
My MAIN focus and quest in life is to help you and as many people as possible know the power of your heart so you can rapidly clear your limitations, harness your greatest strengths and manifest the life of your dreams on every level with minimal stress, struggle and time drain.

I know you can have an amazing, fulfilled & successful life on every level if you choose to!
My passion and mission in life is inspiring as many as people as possible with "Heart Intelligence Mastery" and I founded the Focused U courses & groups so I could help more people than just my one-on-one clients and as a movement of education, connection & support for truly inspired living. Evolving from my own 20 years plus of deep self exploration and extensive research of personal development with world class institutions & human potential leaders around the world, the Focused U courses, coaching programs and communities of inspired people & organizations is growing & thriving more everyday in every way.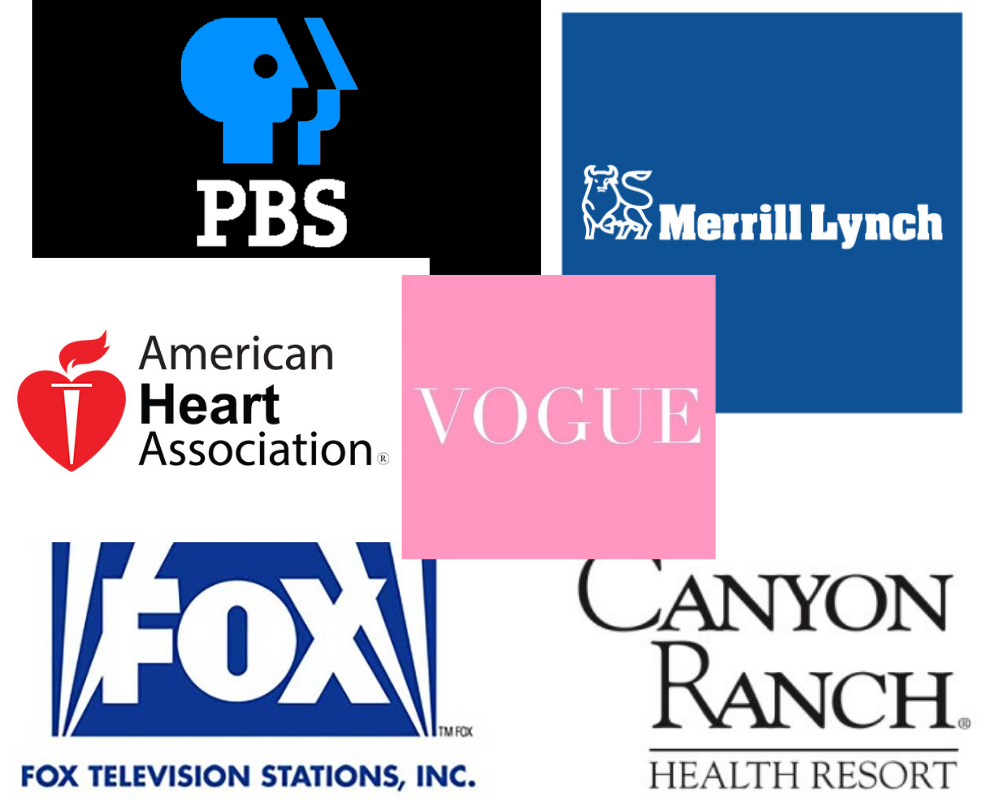 I've had the joy to introduce inner focus to special needs inner city children, public elementary school students & faculty and I've guided corporate meditation & wellness programs with The American Heart Association, Canyon Ranch Luxury Resorts & Spas and Merrill Lynch Wealth Management. I was featured in a prime time PBS special about a group pilgrimage I led to the largest human gathering on Earth, India's Khumba Mela, and I was a returning guest speaker for FOX TV's Health Watch.
I've traveled internationally and as far as remote mountain monasteries of Tibet to learn in person with meditation masters and spiritual leaders around the world such as the Creator of Mindfulness Meditation, John Kabit-Zinn, Deepak Chopra, Mooji and The Dalai Lama.
I live in the amazing Pacific Northwest with my incredible wife and our two awesome young boys.
I want you to fly and I want you to fly high and fast! It will require committed, consistent focus on your part, yes. But it will also be the greatest focus you'll ever find because you feeling your best and giving your best to the world are so worth it!
All Best In All Ways,
Sadhu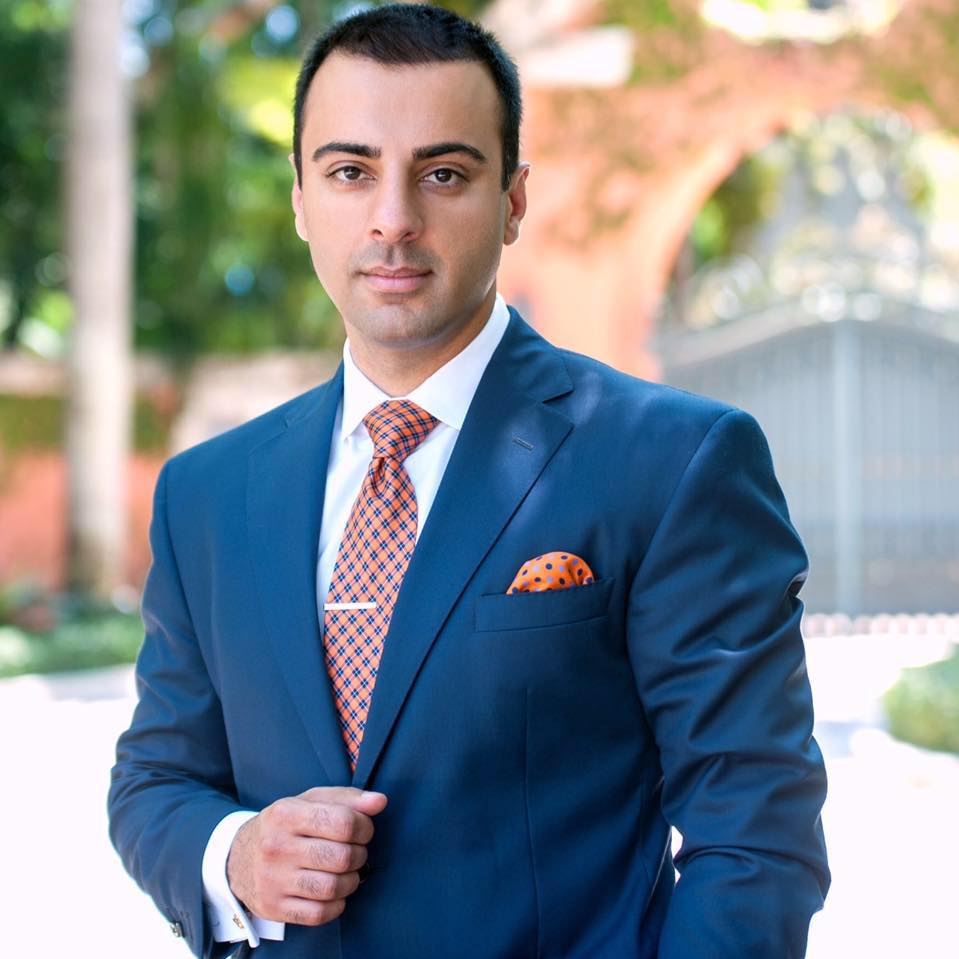 "I can unequivocally say that my life is brighter from having Sadhu as a confidant. He is holding a lantern, illuminating the path of self realization & discovery for all who wish to walk it."
- John Parsiani, Vice President of Business Development, E-Team at Cervera Real Estate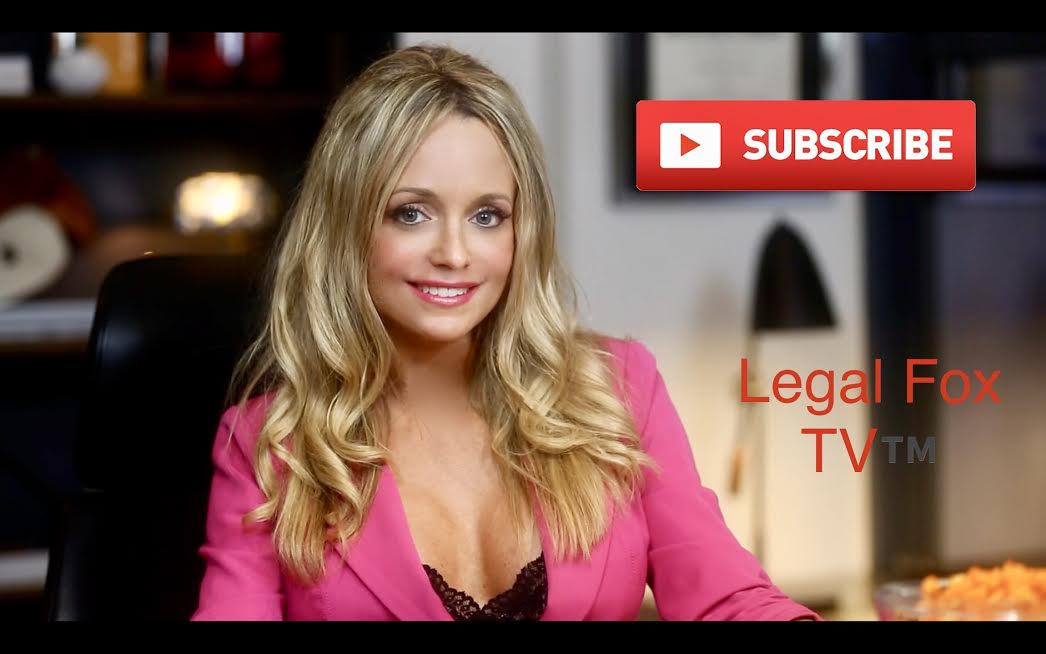 "Coaching from Sadhu was pivotal in streamlining what I should be focusing my time, energy, resources and heart on in order to feel the most fulfilled. His coaching helped me joyfully focus on the actions & activities that are most in line with my personal values, which we uncovered & clarified. Highly recommended!"
- Shannon, Attorney & On-Line Content Creator
Frequently Asked Questions
This is "Complimentary" because you want to sell me something, right?
No. This is an invitation for you, from me or someone who cares about you, to experience something inside yourself that might be one of the most valuable skills and paths to improve your life you'll ever learn.
No, really ...this is "Complimentary" because you want to sell me something, right?
No. The focus of this session is about empowering you and serving your greatest potential. That's it. If you happen to be genuinely interested in other resources or opportunities that might support you more than just the experience of your session, then and only then, we may discuss options of what could possibly serve you best moving forward. It will be completely up to you!
Okay, I'm interested, do I have to go through a bunch of steps to make this happen?
No. Scheduling the perfect time on your terms is super easy & fast! Just find any "Schedule Your Heart Focus Empowerment Session HERE" links on this page and you'll be directed right to your scheduling link. There you pick your perfect date & time and that's it. Everything is totally automated until your LIVE session and you'll receive a couple of courtesy reminder emails along the way.
I HATE being bombarded with emails after I sign up for something! Am I going to get a bunch of emails from you everyday after this?
No. When I do send things out I do my best to share genuine value AND you can easily unsubscribe from my list anytime you want (BUT between you and me, I hope you won't have to!).
Your Heart Intelligence Journey
Your Focus Empowerment Session
Available in days
days after you enroll