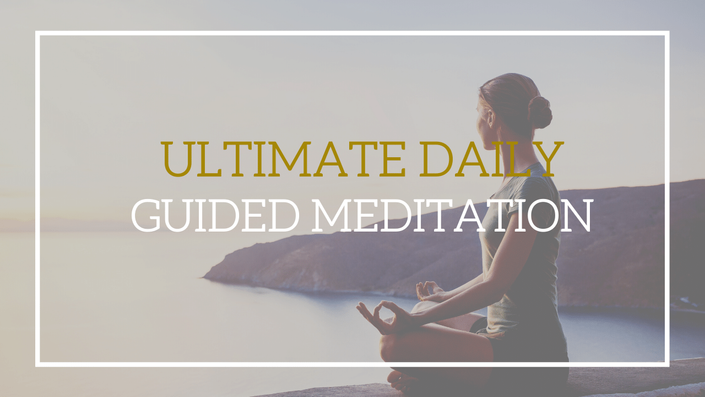 The Ultimate Daily Meditation
Free Daily Guided Meditation
*Access this meditation anytime! Enrollment is FREE and only takes a minute!
At least once a day join your intentional focused attention to your heart's positive emotions through sustained creative imagination of WHAT YOU PREFER FOR YOUR LIFE in all areas and you'll access all the power you'll ever need to accomplish & manifest exactly that.

Whether you've never meditated before or you've been meditating for a long time, this meditation (only 15 mins long!) was specifically created to give you the greatest benefits in the least amount of time. It's especially effective for people with busy lives and for people that don't know how to start meditation or have challenges finding the right meditation to stick with.
Here's what people are saying about The Ultimate Daily Guided Meditation:
"How is this meditation working "so fast"? In terms of the clarity and how I'm catching thought patterns and changing in just 7 days doing it!"
"Profound. Gets me aligned with the present and focused on my purpose and mission. Also sleeping much better at night."

"I look forward every day to doing it. The mantras have been something I really treasure. And the line: "Focus on what you prefer", has helped me everyday with my rumminating thoughts."
Daily meditation is absolutely essential for optimal health- physically, mentally, emotionally and spiritually.
The Ultimate Daily Guided Meditation is easy for anyone to follow along with and will help you achieve immediate and long reaching health & life benefits.
The Ultimate Daily Guided Meditation includes:
a daily gratitude practice
a daily forgiveness practice
a daily compassion practice
a daily visualization practice for a more positive present & future self image
Overall, the greatest benefit of this guided meditation is that it helps you cultivate greater mind/body "coherence" (explained below).
Research clearly shows that daily mediation:
reduces stress & anxiety
improves blood circulation, lowers heart rate and helps maintain a healthy heart
boosts memory/attention span & improves brain function
increase quality & duration of sleep
decreases depression, improves self image & helps create a more positive outlook on life
A Course in Miracles, a profound spiritual teaching and movement teaches:
5 minutes alone of meditation or focused prayer in the morning is enough for the Holy Spirit to guide your thoughts for the rest of the day
"Coherence" is a new frontier of research & development of heart-focused meditation neuroscience studied by the HeartMath Institute. Here's more about what coherence is and it's the benefits:
Heart intelligence is the flow of higher awareness and the intuition we experience when the mind and emotions are brought into synchronistic alignment with the energetic heart. When we are heart-centered and coherent, we have a tighter coupling and closer alignment with our deeper source of intuitive intelligence. We are able to more intelligently self-regulate our thoughts and emotions and over time this lifts consciousness and establishes a new internal physiological and psychological baseline. In other words, there is an increased flow of intuitive information that is communicated via the emotional energetic system to the mind and brain systems, resulting in a stronger connection with our deeper inner voice.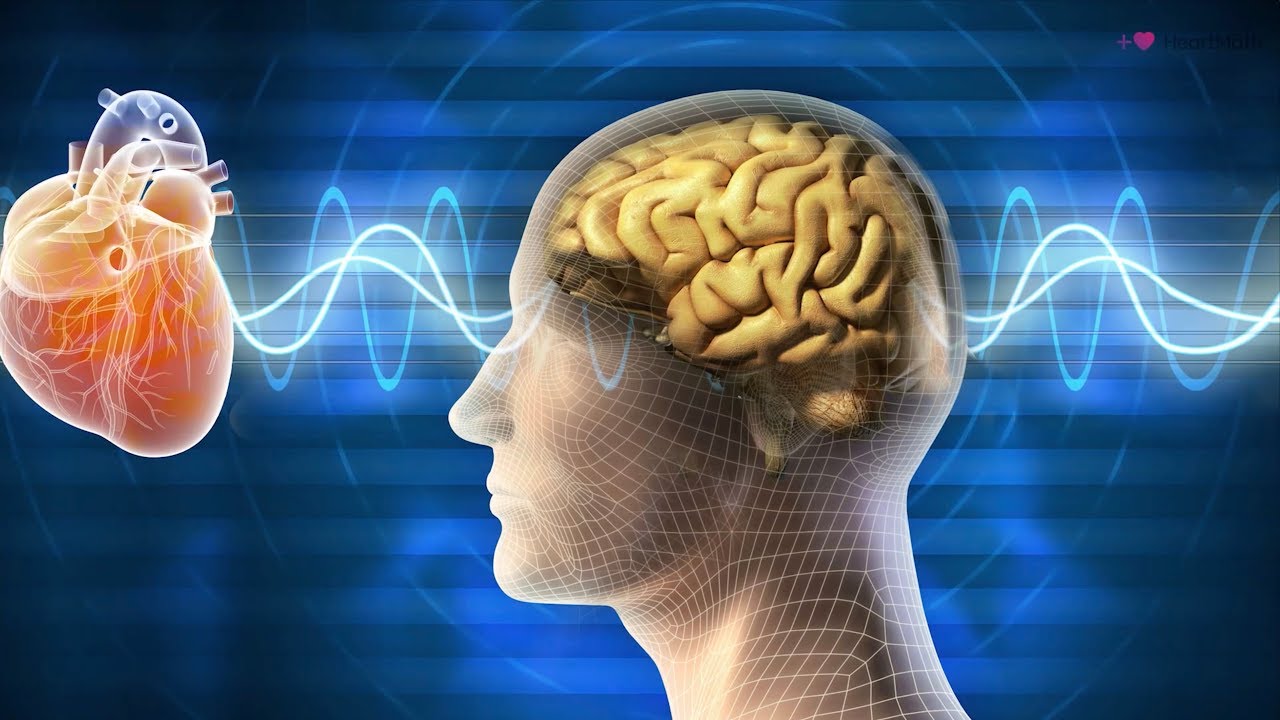 Most of us have been taught in school that the heart is constantly responding to "orders" sent by the brain in the form of neural signals. However, it is not as commonly known that the heart actually sends more signals to the brain than the brain sends to the heart! Moreover, these heart signals have a significant effect on brain function – influencing emotional processing as well as higher cognitive faculties such as attention, perception, memory, and problem-solving. In other words, not only does the heart respond to the brain, but the brain continuously responds to the heart.
Research has demonstrated that different patterns of heart activity (which accompany different emotional states) have distinct effects on cognitive and emotional function. During stress and negative emotions, when the heart rhythm pattern is erratic and disordered, the corresponding pattern of neural signals traveling from the heart to the brain inhibits higher cognitive functions. This limits our ability to think clearly, remember, learn, reason, and make effective decisions. (This helps explain why we may often act impulsively and unwisely when we're under stress.) The heart's input to the brain during stressful or negative emotions also has a profound effect on the brain's emotional processes—actually serving to reinforce the emotional experience of stress.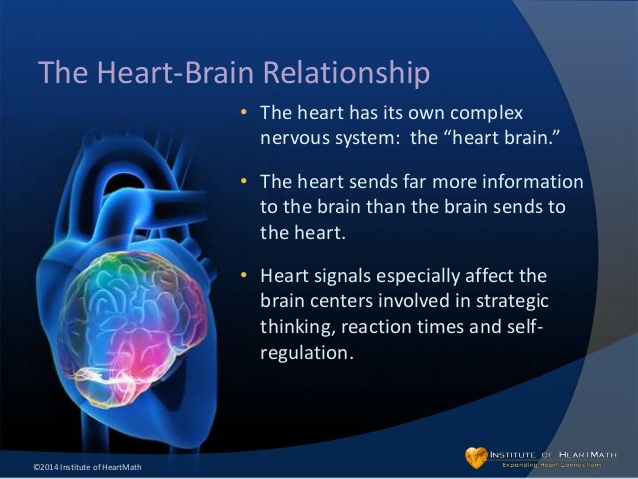 In contrast, the more ordered and stable pattern of the heart's input to the brain during positive emotional states has the opposite effect – it facilitates cognitive function and reinforces positive feelings and emotional stability. This means that learning to generate increased heart rhythm coherence, by sustaining positive emotions, not only benefits the entire body, but also profoundly affects how we perceive, think, feel, and perform.
Positive emotions send a very different signal throughout our body. When we experience uplifting emotions such as appreciation, joy, care, and love; our heart rhythm pattern becomes highly ordered, looking like a smooth, harmonious wave (an example is shown in the figure below). This is called a coherent heart rhythm pattern. When we are generating a coherent heart rhythm, the activity in the two branches of the ANS is synchronized and the body's systems operate with increased efficiency and harmony. It's no wonder that positive emotions feel so good – they actually help our body's systems synchronize and work better.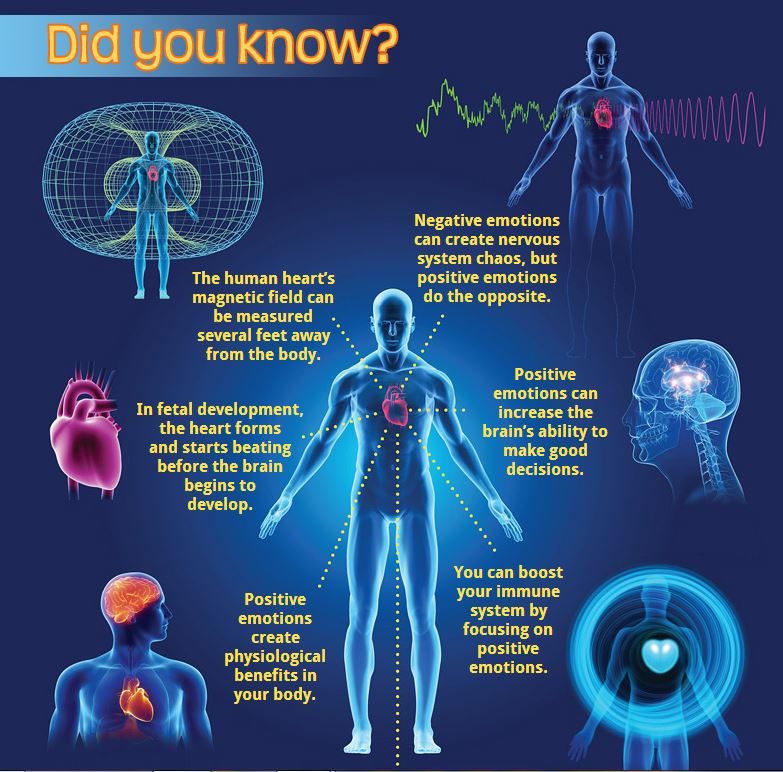 Relaxation is a low-energy state in which the individual rests both the body and mind, typically disengaging from cognitive and emotional processes. In contrast, coherence generally involves the active engagement of positive emotions. Psychologically, coherence is experienced as a calm, balanced, yet energized and responsive state that is conducive to everyday functioning and interaction, including the performance of tasks requiring mental acuity, focus, problem-solving, and decision-making, as well as physical activity and coordination.
You are amazing!
Honor your power!
It's time!
All Best In All Ways,
Sadhu
Course Curriculum
Ultimate Daily Guided Meditation
Available in days
days after you enroll
Your Instructor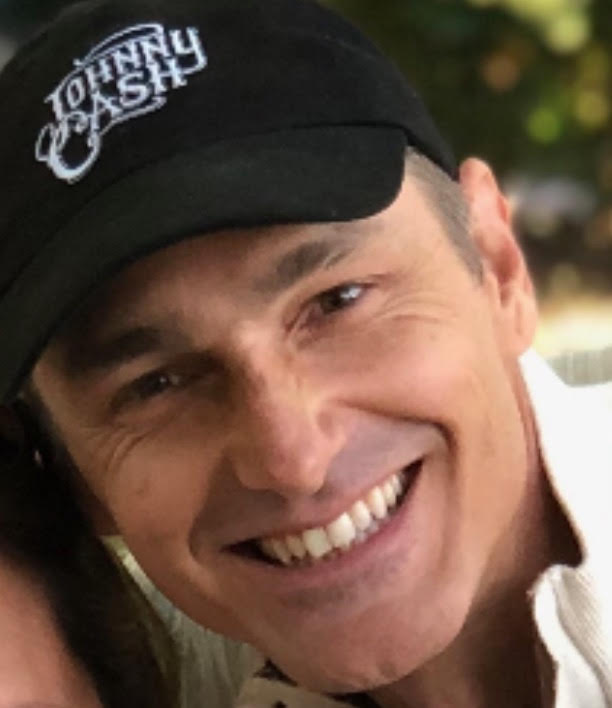 Hello, Sadhu here...

I'm so happy that something I'm sharing could be of benefit to you in your life. I'm extremely grateful for this opportunity and I take every single connection very seriously. I truly want you to have the best life you can and I mean that!
With over 20 years of public teaching and private focus coaching experience I've been guiding people from all over the world from entertainment celebrities, high level wealth management executives, professionals, artists, athletes, students to busy parents.
I help people rapidly optimize their physical, mental & emotional well-being and harness their greatest focus into the embodiment and manifestation of their life's desires & goals.

Believe me, I'm so grateful & inspired with my life because I'll never forget what it felt like to live with scattered focus, to live troubled and more full of harm to myself & others as a few people added together. I knew a misery & self sabotage that could have killed me and other people close to me many times over. Honestly, I consider myself lucky to be alive.

For much of my life I masked and self medicated so much frustration & inner pain because of my chronic fear of failure that I carried even with great people around me. I was crippled with low self esteem behind fake smiles because of secretly obsessively focusing on my limitations, giving my power away and rambling without clear direction.
I now know after 20 years of DEEP learning and great mentorship in personal development, yoga, meditation, spirituality, human potential and the greatest power of all, listening to my heart, that if I could overcome my wounded past, my destructive baggage and my limiting blocks to thrive with fulfillment & success in every area of my life, which gets better everyday, ANYONE can.
In fact, my MAIN focus and quest in life is to help you and as many people as possible know the power of your heart so you can rapidly clear your limitations, harness your greatest strengths and manifest the life of your dreams with less draining struggle and in less time that it took me.
I know you can have an amazing, fulfilled & successful life on every level if you choose to!
When someone is ready to commit to finding the focus required for them to have the life they choose we'll journey through the empowering path of asking the right questions, build on the power of consistent creative focus and follow through with simple, intentional action. Ultimately, I help people integrate their greatest strengths and their dreams into a grounded, practical and sustainable daily life reality for both immediate impact and long lasting results over their lifetime.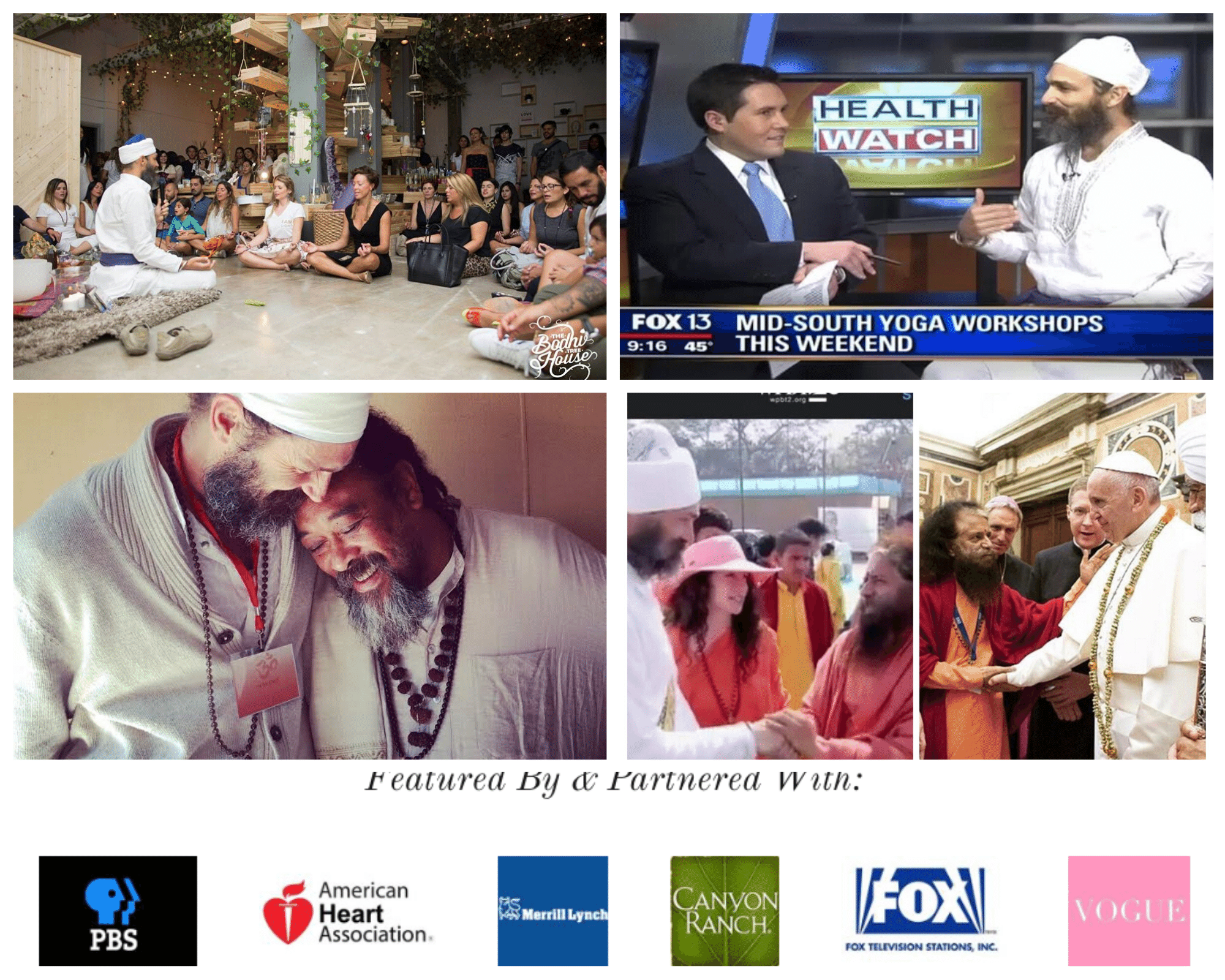 I'm a "Heart Focus Coach" by profession and founded the Focused U courses & groups so I could help more people than just my one-on-one clients and as a movement of education, connection & support for struggle-free living. All this evolved from my own 20 years plus of deep self exploration and extensive research of personal development with world class institutions & human potential leaders around the world
I've had the joy to introduce inner focus to special needs inner city children, public elementary school students & faculty and I've guided corporate meditation & wellness programs with The American Heart Association, Canyon Ranch and Merrill Lynch. I was featured in a prime time PBS special about a group pilgrimage I led to the largest human gathering on Earth, India's Khumba Mela, and I was a returning guest speaker for FOX TV's Health Watch.
I've traveled internationally and as far as remote mountain monasteries of Tibet to learn in person with great teachers and leaders around the world such as the Creator of Mindfulness Meditation, John Kabit-Zinn, Deepak Chopra, Mooji and The Dalai Lama.
I live in the amazing Pacific Northwest with my incredible wife and our two awesome young boys.
I want you to fly and I want you to fly high and fast! It will require committed, consistent focus on your part, yes. But it will also be the greatest focus you'll ever find because you feeling your best and giving your best to the world are so worth it!
All Best In All Ways,
Sadhu